The Rules of Hold'em Poker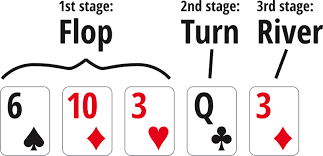 The Rules of Hold'em Poker
Hold'em poker
Hold'em poker is one of the most popular and widely played forms of poker in the world. It's a game that requires both skill and strategy, and it can be played in a variety of formats, from casual home games to high-stakes tournaments. In this article, we'll take a closer look at the rules of Hold'em poker, as well as some basic strategies that you can use to improve your game.
The Rules of Hold'em Poker
Hold'em poker is played with a standard 52-card deck, and each player is dealt two cards face-down (known as the "hole cards"). There are then five community cards dealt face-up in the center of the table, which all players can use to make the best possible five-card hand.
The game is played in a series of betting rounds, with players having the option to bet, check (which means to pass on betting), or fold (which means to forfeit their hand and exit the game). The first betting round begins with the player to the left of the dealer, and subsequent rounds proceed clockwise around the table.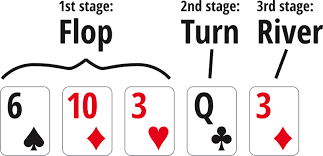 After the first betting round, three community cards are dealt face-up in the center of the table (known as the "flop"). Another betting round takes place, followed by a fourth community card (known as the "turn") and another round of betting. Finally, a fifth and final community card (known as the "river") is dealt, and a final round of betting takes place. If there are still two or more players remaining in the game after the final betting round, a showdown occurs, where the remaining players reveal their hole cards and the best hand wins.
Basic Strategies for Hold'em Poker
Now that you understand the basic rules of Hold'em poker, let's take a look at some basic strategies that you can use to improve your game.
Starting Hand Selection
One of the most important decisions you'll make in Hold'em poker is which hands to play and which hands to fold. As a general rule, you should only play strong hands that have a good chance of winning. This includes pairs (especially high pairs like aces or kings), suited connectors, and high-value cards like ace-king or ace-queen. Avoid playing weak hands like low-value offsuit cards or hands that are unlikely to make a strong hand, like 7-2 offsuit.
Position
Position is an important factor in Hold'em poker, as it can have a big impact on the strength of your hand. In general, the later your position at the table, the more information you'll have about the other players' hands, as you'll have seen how they've bet or acted before you. This can help you make better decisions about whether to bet, raise, or fold.
Bet Sizing
When it comes to betting, it's important to size your bets appropriately based on the strength of your hand and the pot size. In general, you should bet more when you have a strong hand and less when you have a weak hand. Additionally, you should consider the pot odds when deciding whether to call a bet or raise. Pot odds refer to the ratio of the amount of money in the pot to the amount you need to call a bet. If the pot odds are favorable, it may be worth calling or raising, even if you have a weaker hand.
Bluffing
Bluffing is an important part of Hold'em poker, as it can help you win pots even when you don't have the strongest hand. However, it's important to bluff strategically and selectively, rather than bluffing every hand. Look for situations where a bluff is likely to be successful, such as when you have a tight